This product has been discontinued, take a look at this instead...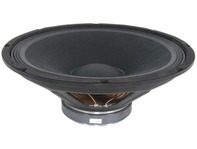 Replacement 700w 15" Bass Speaker Driver Cone
In Stock
Next working day UK delivery
QTX Sound 500w 15" Bass Speaker Drive Cone
Send to a friend
Product Description
A range of chassis speakers to replace the main driver in the QTX Sound QR series passive cabinets.
Vented magnets
Spade terminals
There are currently no reviews for this product.
Be the first the write a review.
You may also like...